Timeblock Day & Night Nutrient Complex
Timeblock® Day and Night Complex contains nutrients that have been exclusively derived from premium products such as green tea tips (white tea), barley grass and wheatgrass, algae, grape seeds, shiitake mushrooms, tomatoes, and marigold – which are then combined according to a precise scientific formula in the laboratory. To ensure a particularly high concentration of nutrients, Timeblock uses green tea tips, barley grass, and wheatgrass that have been exclusively grown for timeblock® at altitudes of up to 3000 meters.
It also contains Coenzyme Q10, Vitamin C, Vitamin D3, Vitamin B1, Thiamine, Vitamin B2, Vitamin PP niacin, Vitamin B5, pantothenic acid, Vitamin B7, Vitamin K, Vitamin B12, Selenium, Zinc, Magnesium.
The recommended daily amount (2 capsules) corresponds to eating a daily portion of 5,950 grams of raw plant foods and drinking 3 liters of green tea.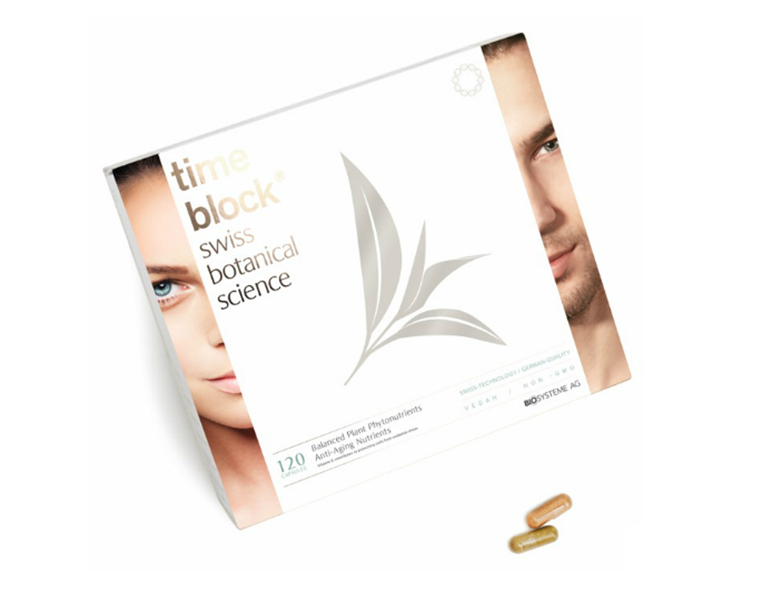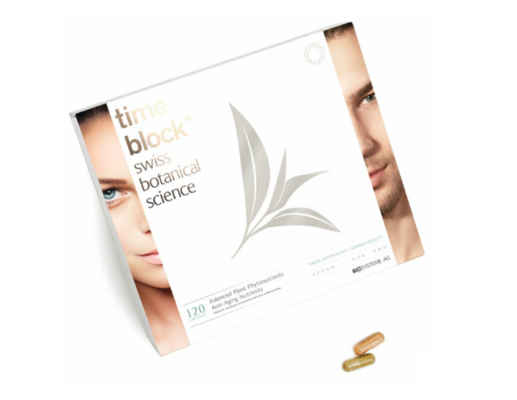 Directions for use
Timeblock is a dietary supplement and should be taken daily.
1 Day Capsule to be taken in the morning and 1 Night Capsule to be taken in the evening with plenty of water prior to meals.
For best results, Timeblock capsules should be taken over an extended period. It is suitable for vegans and is gluten, lactose, and GMO-free.
Quantity
One box contains 120 capsules (60-day capsules and 60-night capsules) and is equivalent to 2 months' worth of supply.